"Luxurious Spanish"
Thrillist
"Coolest way to learn a language"
Condé Nast Traveler
"Best Spanish Immersion"
Luxe Gateways
"Exhilarating Language
Odyssey"
MEXICO'S UNIQUE RAINFOREST
Extraordinary boutique lodging at the most captivating hotel in Chiapas, the world's best Spanish teachers, Mexico's ravishing rainforest, the archaeological heart of the Maya Golden Age, and a living millenarian culture for a week-long transformation.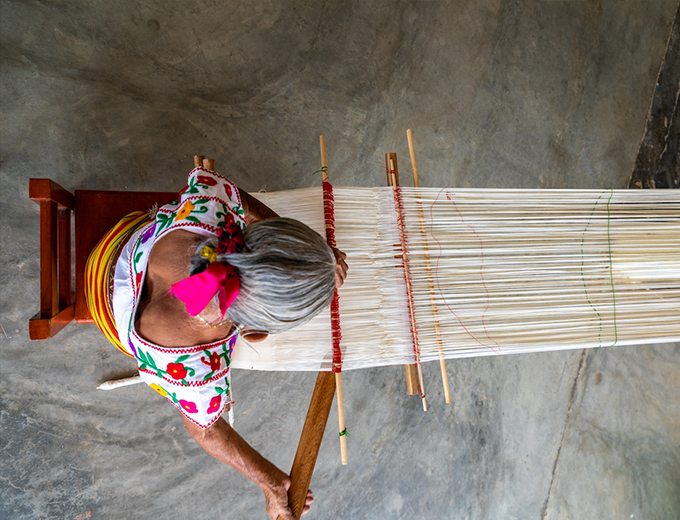 SPANISH
IN MEXICO'S
ANCESTRAL HEART
Spanish in Chiapas
Venturing south, through Mexico City and Oaxaca, the leader in Spanish immersions brings its world-renowned team of coaches and teaching method to the Mayan highlands of Chiapas.
The Seat of Tradition
An extraordinary week-long experience amidst the cultural heritage, ancestral craft, and depth of the Maya world in San Cristóbal de las Casas: a living millenarian culture in the rainforest highlands.
Nature and History
Near the Guatemalan border and the Pacific ocean, Chiapas offers the world's top archaeological sites, exciting river trips, and rich biodiversity on par with that of Costa Rica.
"Forget learning
Spanish in some
nondescript
classroom. Fluenz
offers a grown-up,
luxury spin on
immersion programs."
All levels
of Spanish
SPANISH IN CHIAPAS
A week-long immersion with the most mindful Spanish coaches you can find. Personal assessments prior to the course, detailed attention to your learning in real-time, and one-on-one sessions to transform your Spanish.
A UNIQUE VIEW OF MEXICO
Step out of our boutique lodgings in downtown San Cristóbal de las Casas to experience the magic of a town nestled between the mountains. Expert-led talks and visits open a new window into the heart of ancestral Mexico.
PUT YOUR SPANISH IN TOP GEAR
An acclaimed approach to Spanish, a program specifically tailored towards English-speakers, the mystique of Chiapas, and the Fluenz passion for every detail of your stay will make for an unforgettable week.
LONG-TERM SPANISH APPROACH
The Fluenz Zoom sessions with the same coaches that will be in Chiapas follow the same methodology and commitment to transformation as the in-person immersions. Participants can sign up before or after the trip.
One of Mexico's most iconic boutique hotels is an expert blend of modern comfort and traditional materials in the rainforest highlands of Chiapas.
Borrowing from Mexico's modernist architectural legacy, our lodging includes six night's accommodation in a Suite level room (Master Suite with bathtubs are available with upgrades).
The Chiapas Spanish Immersion includes six breakfasts and five lunches that will sample the best of Mayan, Colonial-era Spanish, and other Mexican traditions (Vegetarian, Vegan, and Pescatarian, as well as gluten- or lactose-free options available).
A private driver individually fetches participants at the airport for the beautiful drive up into the Chiapas highlands.
Spanish
Immersion
Fees
The Fluenz Spanish program in Chiapas has a fee of $6,535 for double occupancy (each participant) and $6,920 for single occupancy in a Suite.
What's included in your fee:
All coaching, learning supervision, and materials during the entire week.
All airport transfers by a private driver.
Six breakfasts and five lunches by a private chef with vegan, vegetarian, lactose and gluten-free, as well as pescatarian options available.
A special dinner by Chiapa's most recognized Mayan chef at a specially catered location.
Six night's accommodation at a Suite-level room in a boutique hotel.
Exclusive visits to artisan workshops, mezcal palenques, architectural and archeological landmarks, or artist studios.
Informal Spanish practice at Immersion events.
Access to our acclaimed luxury concierge services to help you secure reservations and make plans before, during, and after your stay.
Lifetime license to access our comprehensive Fluenz Spanish App set ($398 value).
Spanish assessment before arrival, and creation of a personalized Spanish program.
Non-participating companions/spouses are welcome for a Supplement.
-- Please note that standard double occupancy in Chiapas includes a Queen bed. To reserve one of the few available double rooms requires an extra fee.
MAKE YOUR 2022/2023 RESERVATIONS
Oct 08 - Oct 14
10/08/2323
CLICK HERE TO SEE ALL AVAILABILITY
Fluenz
Spanish
Coaches
What makes our team unique is that teaching Spanish to English speakers is our passion. Our unique educational legacy has been forged by tens of thousands of hours in-person and via Zoom. Not everyone learns a language in the same way, but a learner's mother-tongue defines what can and can not be easily understood. Our single-minded focus on the grammar and syntax of English, and years of experience with English-speakers, is about creating the bridge that can unblock the fluency in Spanish of any learner.
Our training in linguistics, the humanities, the sciences, the arts, and our life experiences around the world, give us a unique perspective. Those who have learned with us describe our intensity and rigorous approach, but they also emphasize our kindness, ability to listen, and to provide the right kind of support and encouragement.
All this explains why Fluenz offers the most intense and the most empathetic language program in Spanish, both in-person around Latin America and Spain, and via Zoom in the comfort of your home.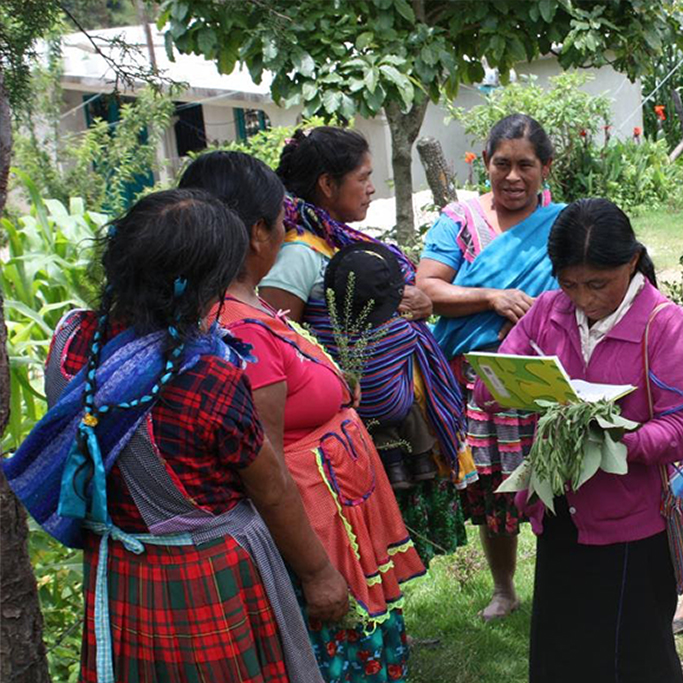 CHIAPA'S DIVERSE HISTORY
Once the crown jewel of Maya culture under Pakal in Palenque, now the hub of the Zapatista movement, Chiapas' unique history is extremely rich from ancient to modern times.
The Spanish Immersion weaves a path of insight into its past and present, with talks by experts on the history of the region, the Zapatista movement, and their complex relationships with both the government and the Maya population.