"Luxurious Spanish"
Thrillist
"Unrivaled in Language Learning"
Forbes
"Best Spanish Immersion"
Luxe Gateways
Costa Rica becomes an oasis for an extraordinary week of Spanish with the acclaimed Fluenz coaches. A transformational week of Spanish, wondering in the world's most biodiverse forests, practicing yoga, and sharing delicious meals.
LEARN SPANISH
IN COSTA RICA
The Fluenz Spanish Immersion
The widely acclaimed Fluenz Immersion methodology and coaches have been delivering Spanish transformations around the world since 2017.
The Costa Rica Immersion
Unlike traditional Spanish classes in Costa Rica, Fluenz offers its proven methodology within an experience of nature, biology, and culture.
A Different Approach to Spanish
Fluenz founder Sonia Gil, who trained as a plant biologist at Cornell, leads an extraordinary week in Costa Rica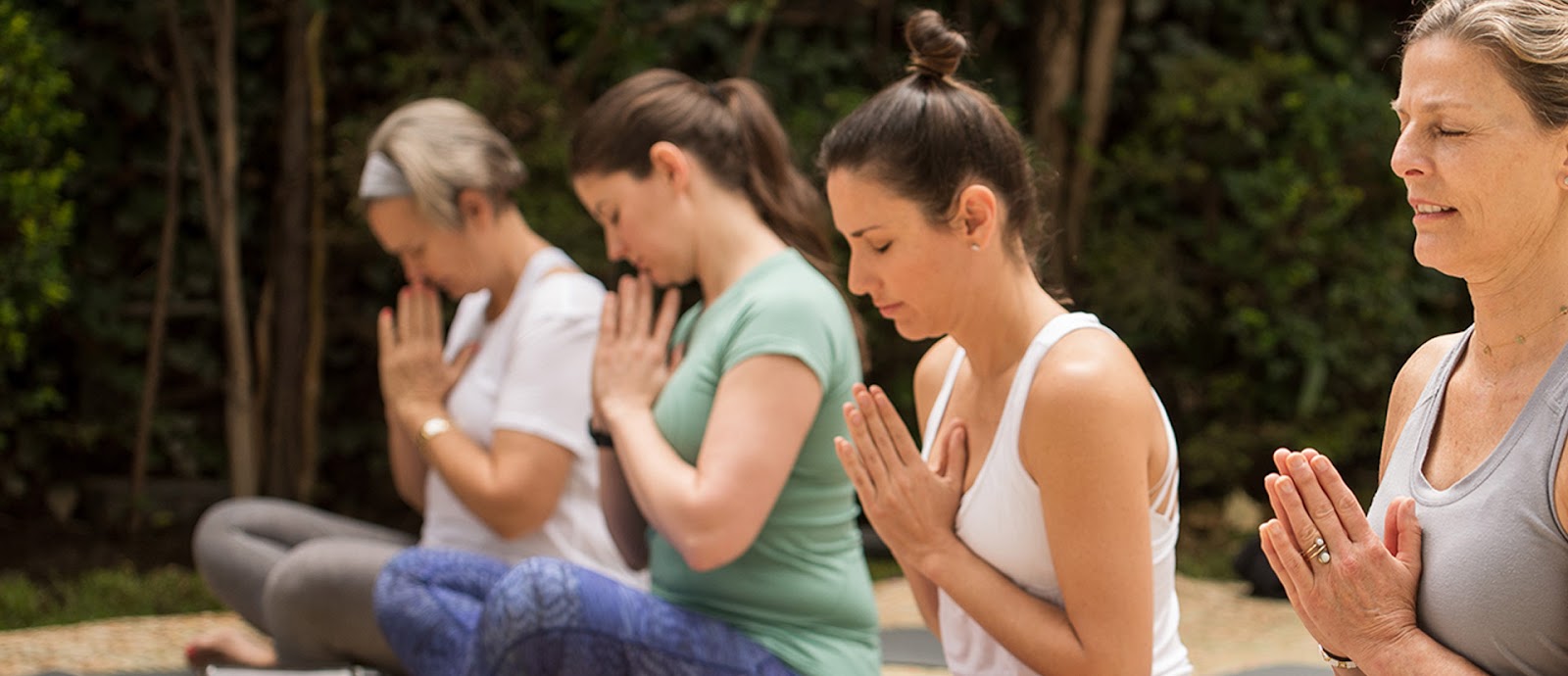 YOGA, MINDFULNESS & SPANISH
Fluenz is a pioneer in recognizing the power of yoga and mindfulness when learning languages. Our Yoga & Spanish Retreats in Mexico, in partnership with Adriene Mishler, have received worldwide media attention.
Our yoga and mindfulness practice in Costa Rica will follow our several years' work looking for ways to open and focus the mind to facilitate the learning of Spanish.
THE COSTA RICA FLUENZ IMMERSION
We stay at a modern and comfortable lodge with plenty of gardens for our Spanish work.
The lodge has ready access to trails and nature reserves.
Blending a sense of place with the need for comfort, our lodging includes seven night's accommodation in spacious private rooms with AC and plenty of amenities. Upgrades to larger suites with living rooms are available with a supplement.
The Costa Rica Immersion includes six breakfasts and five lunches that put a premium on organic and healthy food (Vegetarian, Vegan, Gluten-free, and Pescatarian options available).
We have twice daily Yoga and Mindfulness practice in both Spanish and English.
Throughout the week we host talks on environmental issues and the wonders of the rainforest in Spanish (with consecutive English translations)
We host guided night-time and early morning walks into the forest in search of the famous quetzal bird, los sapos freaks, and other wonderful beings.
A private driver takes care of all airport transfers.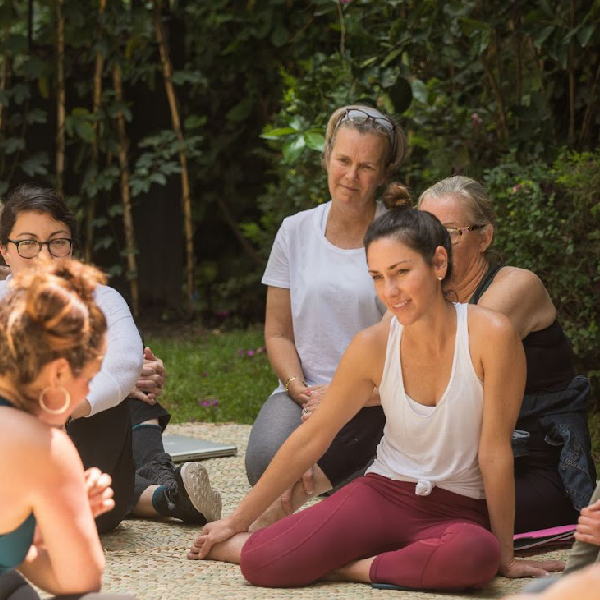 COSTA RICA
IMMERSION
FEES & DETAILS
The Fluenz Spanish program in Monteverde, Costa Rica, has a fee of $6,280 for double occupancy (each participant) and $6,580 for single occupancy.
What's included in your fee:
All coaching, learning supervision, and materials during the entire week.
All airport transfers by a private driver.
Six breakfasts and five lunches by a private chef with vegan, vegetarian, lactose and gluten-free, as well as pescatarian options available.
A special dinner hosted by Fluenz founder Sonia Gil.
Seven night's accommodation in a boutique hotel.
Daily exclusive yoga and mindful practice in Spanish and English
Two guided nighttime and early morning walks into the forest.
A private conversation between Fluenz founder Sonia Gil with a recognized biologist about the role of the Costa Rica rainforest in the climate crisis.
Access to our acclaimed luxury concierge services to help you secure reservations and make plans before, during, and after your stay.
Life-time license to access our comprehensive Fluenz Spanish App set.
Thorough Spanish assessment and work plan.
-- Non-participating companions/spouses are welcome for a Supplement.
-- Master Suite (for seven nights) upgrades are available with a supplement of $1,570.
FLUENZ SPANISH COACHES
The Fluenz coaching team, led by founder Sonia Gil, is unique in the world of Spanish instruction. Their academic and professional credentials would allow them to work in a variety of activities. They tend to be polyglots with advanced degrees in the humanities, the arts, and linguistics, yet they choose to teach Spanish. It is something they enjoy and are devoted to. This passion for teaching Spanish describes the entire company
THE MAGIC OF MONTEVERDE, IN COSTA RICA
Fluenz founder Sonia Gil studied plant biology at Cornell, thinking she would devote herself to work in the field in her native Latin America. Life had other plans and she ended up starting Fluenz, back in 2005. The Costa Rica Immersion in the rain forests of Monteverde has brought together her academic work and her entrepreneurial passion.The rainforest of Monteverde becomes an oasis for participants to disconnect from the daily routine and focus on the most intense and caring Spanish program anywhere. But it is also an opportunity to engage in a guided exploration of the forest. A series of evening discussions about biodiversity and the climate crisis provide great background. Then, several actual walks in the forest provide a first hand understanding of the fascinating issues confronting our planet.